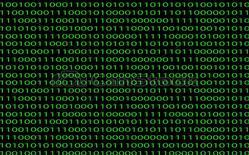 There are different softwares to   build a website with. Some use plain   html coding and some use php.    These are the two most widespread    formats for web building software.
Nowadays they pretty much all  offer a WYSIWYG interface meaning  What You See Is What You Get. As you type your words into the window is exactly the way it will display in your website when it goes live (Uploaded).
The trouble starts when you want to change something in the template's coding. If you are not a programmer of that particular language, you are stuck and have to go to forums trying to find the answer.
Most forums are run by enthusiasts or programmers, but most of the questions are from beginners. The answers are mostly from beginners as well and most includes answers something like " …I have the same problem, or the same happened to me, etc" So its not much help other than finding out others are having the same problem as you are.
Sometimes however some of these posters find the solution and they go back to the forum and post something like " never mind I had found the solution, or thanx for all the input I had found it" and they sign off, never to return.
DUHH!!! What an arrogant way of appreciating the forums that made them search. Instead of spending a couple of minutes to explain the solution they simply shove it up to everyones.
The other forum posters are the programmers. What an arrogant bunch. They rarely give explanation to the extent of usability, but something of a starting point. Saying something like " go to your template index.php and change it there" or "PM me.."  (PM means Private Message) . Hmmm. What an intelligence. Amazing how arrogantly they brush off a pledge for help. They know the exact answer most of the time yet keeping it all to themselves.
How easy would it be if instead of bothering to write a nonchalant answer, spend a minute and say " open the template's index.php with notepad++ or some other editor and change line 65 from this to that" .
I know sometimes it's hard to give an exact answer because so many different situations exist, but just a little push in the right direction can have a positive effect.
If someone ask me for direction I can just tell them, "I don't know", or I can tell them to go "that way", or I can tell them "go that way and turn left at the third corner and the second street on the left".  Would that be that hard? Or should I be arrogantly send them "That way".
So, here is my plea to all those requiring help in forums and had found the solution. Post it with your thank you note, because you came to the forum for help with expectations, and at least have the guts to help those you were expecting to get help from.
And to all those who are more adept at programming, If you answer any part of the question at least explain it so your answer make some sense to those interested in the solution, or don't explain at all. Why waste your breath to send them "that way"  if you don't know the direction yourself. But if you do, than feel free and leave a usable footprint and answer.